Asics Running Shoes


ASICS Running Shoes - Sound Shoes, Sound Feet
By Dean Armstrong
A phrase from a Latin proverb, "anima sana in corpore sano" ("a sound mind in a sound body")was the philosophy behind the creation of the Onitsuka Co.,Ltd. in 1949. After World War II, it was realized that many children needed sports shoes. In Kobe, Japan, a former military officer, Onitsuka, created shoes for them to encourage the children in sports. The "Onitsuka Tiger" shoes were born. The United States imported Onitsuka Tiger shoes in 1963, which were the precursor to Nike, Inc. The company's name changed to ASICS, an acronym of the Latin phrase, in 1977.

Onitsuka's focus, for the running shoe, was more on the physical benefits than fashion. Several technologies were developed to increase durability and comfort in the running shoes. A jogging shoe line, the "Freaks", introduced the gel technology that enhanced shock absorption and made a lighter shoe. The IGS, or Impact Guidance System, improved the whole foot's impact. A level above that is the Discreet Heel Unit which cushions shock even more, increasing stability. The Space Trusstic System places a space in the midsole to help with foot impact. There is even the Gender Trusstic which takes into account the differences between men and women. The ComforDry sockliner creates a cooler, drier, and safer environment for the feet as it inhibits the growth of microorganisms. DuoMax Support System has double-thick midsole support that is fashioned uniquely for that particular sport. It also has uniquely designed lacing that counteracts irritations, therefore allowing better fit and comfort. The trademark crisscross, striped pattern is part of the support system of the shoe, instead of just for looks. These impressive qualities made the ASICS running shoes a popular choice for competitive runners in the Olympics and other competitions. In the 1960's the first track shoes were introduced as the "Run Spark" line. The spikes could be changed out to fit the terrain.


The running shoes are divided into three categories: "Neutral ASICS", "Support ASICS", and "Motion Control ASICS". The "Neutral" group focuses on comfort and details with "gobs of gel". Nimbus, Kinsei, Cumulus and Fortitude are a few in this group. The Trail Sensor model has a "rock plate" to protect the soles from bruising. "Support" running shoes include the Kayano 16 and the GT 2150. Gender-specific features define the Kayano women's running shoe. DuoMax helps take strain off the Achilles. The "Motion Control" set includes Evolution 5 and Foundation 9. These are specifically designed for the runner that has low to flat arches and need the extra support. These have superior shock absorption. The Evolution shoe includes a "bunion window".

Technology is the forerunner in the popularity of the ASICS Running Shoes. The innovative ways to create comfort, support, shock absorption, and stability have proven themselves through the years. They continue to provide more improvements. As impressive as the technology is, the shoes are also quite attractive.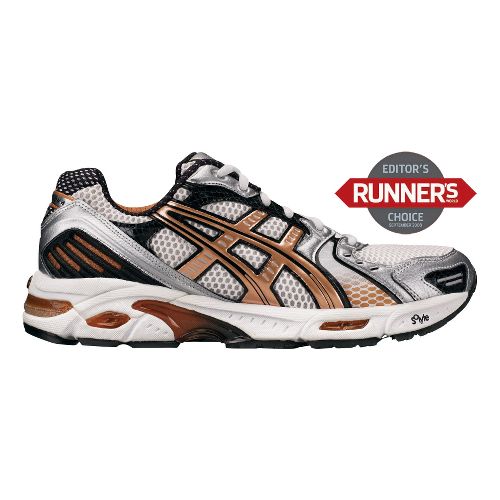 Asics Running Shoes